Air Scrubbers clean your climate controlled air in your home...
Indoor Air Quality Systems
Upgrade your HVAC system with a new air scrubber, which is a device that scrubs the toxins out of the air you live and breathe inside your home or office. These scrubbers are great for removing common allergens, pollutants and other uncomfortable odors. It also helps keep your home cleaner, by not just keeping the air clean but also helping in keeping surfaces clean from dust, pollen and more!

Up to 15 times more effective than a disposable 1" filter
 Easily replaceable change every 6 months to 1 year
Cleans the air without reducing airflow efficiency
Filters 100% of the air passing through it
Economical and effective at reducing a wide variety of indoor air contaminants.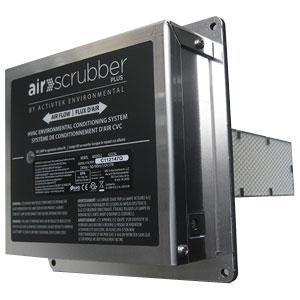 Air Scrubbers For Your HVAC System
Removes harmful allergens and odors from your home. Read more about the benefits of air scrubbers below! If your ready to get yours today then give us a call!
Air Scrubbers vs. Air Purifiers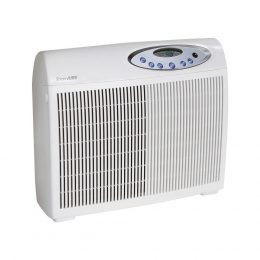 Air purifiers clean particles in the air. Many people use certain plants to get the same air quality, which questions how worth it the air purifier is. If it only cleans the air particles then that means it is missing a lot of other things in the air that you want cleaned too. You're better off taking the step up to air scrubbers if you really want clean air quality.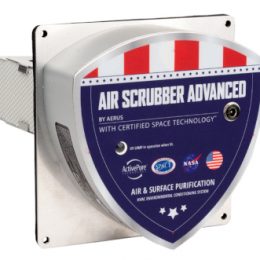 Air Scrubbers take air quality to another level. Not only do air scrubbers clean the air but also aid in keeping surfaces clean too. Its perfect for large homes, families with allergen sensitives with families with pets! There is not much in the market than can clean your air quite like an air scrubber, making it worth the investment to get it installed.
The air scrubber was originally designed by NASA to keep the air clean and safe for astronauts on the international space station and now you can have this revolutionary technology in your home!!
This air cleaner reduces the risk of sick home syndrome and it easily attaches to your heating and cooling system. It only requires 18 watts of electricity, so you won't see much, if any, increase on your utility bills. It complies with the EPA, FDA & OSHA regulations including the California air resource board regulations. 
"Mom" approval based upon 99% satisfaction rate from thousands of Air Scrubber Plus units installed in homes and tested/validated by moms nationwide in 2013.
The air scrubber plus is made right here in the USA and will deodorize, clean, purify & protect your system and family.