Local and Affordable
Heat Pump Services
Installation | Repairs | Maintenance
24 Hour Emergency Services Available
Dependable Heat Pump ServiceS Throughout Bucks & Montgomery County
Heat Pump Installation | Repairs | Maintenance
Your Local Heat Pump Service Specialists
Because we're from Levittown, we aim to help the community we're based in. We would love to help you with any of your heat pump installation, maintenance, or repair needs. Summer is coming, and a functioning heat pump is an absolute must to keep you and your loved ones safe and healthy. If you need heat pump service in Levittown or anywhere in Bucks County contact us today! H.T.R. Mechanical is your go-to Heat Pump Service company for repairs, maintenance, and installation.
We also offer HVAC maintenance plans to keep your heat pumps, air conditioners, and heaters running smoothly and efficiently for each season.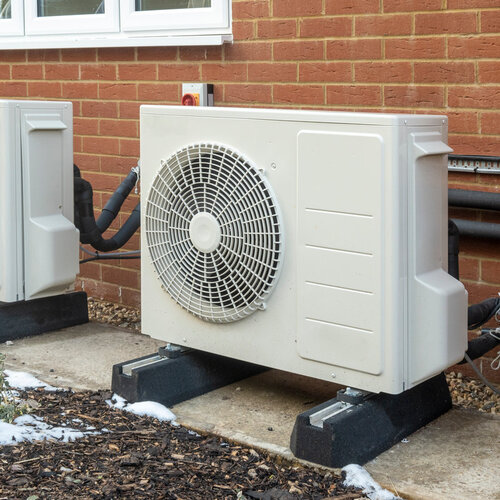 Heat Pump Service in Bucks County
Heat Pump Service Bensalem
As the hot summer months approach, think about getting a tune up for your heat pump at your home in Bensalem. No one wants to be stuck in the heat with a broken heat pump. Stay ahead of the weather and schedule a heat pump service or installation. Be prepared for the heat and call H.T.R, Mechanical for a free estimate today.
Heat Pump Service Langhorne
Our services are made available to the surrounding towns as well. For those who are in Langhorne and are in need of a heat pump tune up, repair, or install, call H.T.R. Mechanical. We'll be able to give you a free estimate for the job that needs to be done.
Heat Pump Service Bristol
If you are located in Bristol or Bristol Borough and need heat pump services, H.T.R. Mechanical will be there for the job. Summer is quickly approaching, and a functioning heat pump is necessary to keep your home cool. Call H.T.R. Mechanical today for a free estimate on an AC install or repair.
Heat Pump Service Newtown
Our services are far reaching and extend to the Newtown and Doylestown areas. If you're in Newtown, Richboro, Wrightstown, New Hope, or anywhere within the Newtown area, we offer heat pump services, such as installation, repairs, and maintenance as well as air conditioning repair, heating repairs, and any other kind of HVAC maintenance or installations.
Check Out Our Air Conditioning Options for Older Homes
Not in Bucks County? No Problem!
Heat Pump Services in Montgomery County
Our Heat Pump Services are available throughout Montgomery County as well. Call us today if you need emergency HVAC services in the Montgomery County area or are looking for suitable HVAC maintenance plans.
Check out other HVAC services we off to both Bucks County and Montgomery County
There are many heating and air conditioning services we provide that make your life more comfortable utilizing reliable brands like American Standard  Call us today for any questions you may have regarding heating and air condtioning repairs or service you may need if you live local in Levittown, PA or somewhere throughout Bucks County or Montgomery County.
Service Area:
Levittown, PA, Morrisville, PA, Feasterville, PA, Langhorne, PA, Warminster, PA, Southampton, PA, Doylestown, PA, Yardley, Pa, Bensalem, PA, Newtown, PA, Horsham, PA, Glenside, PA, Plymouth Meeting and throughout the greater Bucks County and Montgomery County areas.