Furnace Repair And Maintenance
Services
Expert Furnace Repair and Maintenance Services
Fully Licensed & Insured Furnace Repair Specialists
Affordable Yet High Quality Furnace Repair and Maintenance Services
When it comes to furnace repair and maintenance, H.T.R. Mechanical is the name you can trust. We understand the importance of having a reliable heating system during the cold winter months, which is why we offer affordable furnace repair, maintenance and replacement services. Our experienced technicians use the most advanced tools and techniques in the industry to diagnose and fix any issues with your furnace promptly. With our Platinum Maintenance Club we can help keep your furnace running smoothly and effectively for years to come. So don't wait until it's too late to have your furnace serviced! Contact us today for all your furnace repair, maintenance, and replacement needs.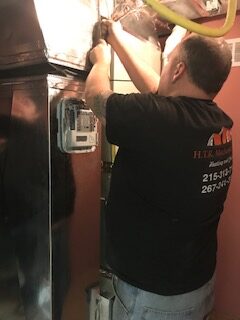 Reliable HVAC Service Technicians You Can Trust
HVAC Repair And Maintenance Services
We are more than just an HVAC service company. H.T.R. Mechanical is a team of certified professionals dedicated to providing you with reliable and high-quality HVAC services. With over a decade of experience under our belt, we have developed a reputation for being a trustworthy and reliable partner for all your maintenance, repair, replacement, and installation needs for your heating or cooling system. Contact us today to experience the difference.
Why Should You Hire H.T.R. Mechanical For Your Furnace Repairs or Maintenance
When it comes to your furnace, you want to make sure it's running smoothly and efficiently. That's why hiring our experts at H.T.R. Mechanical is an easy choice. With years of experience and specialized knowledge, they know exactly how to diagnose and repair any issues that your furnace may be facing. But it's not just about the repairs! When it's time for a replacement, we will guide you through the process and help you choose the right unit for your home. Plus, our commitment to exceptional customer service means you can trust us to get the job done right the first time. Don't leave your furnace to chance, contact H.T.R. Mechanical.
There are many heating and air conditioning services we provide that make your life more comfortable utilizing reliable brands like American Standard  Call us today for any questions you may have regarding heating and air conditioning repairs or service you may need if you live in Levittown, PA or throughout Bucks County and Montgomery County.
What is the difference between a furnace and a boiler?
If you're a homeowner, chances are you've heard the terms "furnace" and "boiler" thrown around in conversations about heating systems. While both machines serve the same purpose of keeping your home warm during the colder months, there are some significant differences between the two. Furnaces heat your home by forcing hot air through a system of ducts, while boilers rely on circulating hot water or steam through radiators, baseboards, or in-floor heating throughout your home. Both can be highly effective heating systems, but the decision of which to choose ultimately depends on your specific needs and preferences. Understanding the difference between furnaces and boilers can help you make a more informed decision when it comes time to replace your heating system.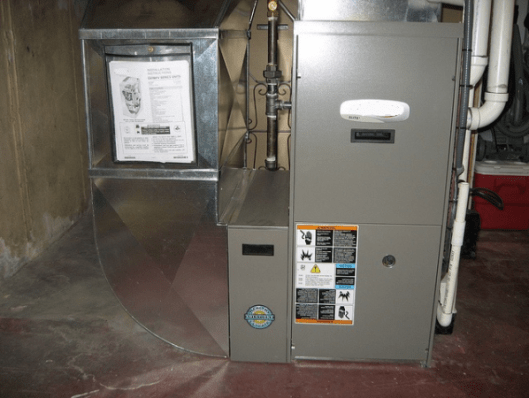 Furnace Maintenance Services
When it comes to furnace maintenance services, it's important to choose a reliable and trustworthy company to ensure the safety and functionality of your heating system. That is why we are the ultimate choice for furnace maintenance services, with vast experience in the field, NCI Certification, and our team of highly skilled professionals. We offer an extensive range of services, including inspection, cleaning, and repairs for your furnace. Our team guarantees high-quality workmanship, ensuring that your heating system is in top-notch condition and functioning efficiently year round. At H.T.R. Mechanical we strive to provide exceptional customer service while utilizing the latest technology and best practices to guarantee reliable and efficient furnace maintenance services. So trust us for your next furnace maintenance service call, and experience the peace of mind that comes with having a reliable heating system.
Advice From Your Local HVAC Experts
Have questions about heating? Curious about how to be a better home owner? Want some expert advice? Read our articles on heaters, furnaces and more! We regularly post more so there is always something new to read and learn about! Click on any of our article below to start reading up on air conditioning systems.
Keep Your Home Comfortable This Season
Heater Maintenance Plans Available
Service Area:
Levittown, Bristol, Morrisville, Feasterville, Langhorne, Warminster, Southampton, Doylestown, Yardley, Bensalem, Newtown, Horsham, Glenside, Plymouth Meeting and throughout the greater Bucks County and Montgomery County areas.