Local Ductless AC Installers
DUCTLESS MINI SPLIT INSTALLATION & REPAIR SERVICE
Fujitsu Ductless Mini Split Installers
Fujitsu Halcyon Mini Split | Airstage Single-Room Mini-Split Systems
When it comes to home comfort and efficiency, the Fujitsu Ductless Mini-split is a top-performer in the market. And with H.T.R. Mechanical's installation services, you can count on the most reliable installation process to make the most of your investment. Installing a Fujitsu Ductless Mini-split not only provides you with year-round comfort but also offers cost-effective and energy-efficient solutions. At H.T.R. Mechanical, we strive to provide you with excellent service and ensuring that your new system will exceed your expectations. Our team of professionals are equipped with the knowledge and experience to understand your unique needs and to provide you with a quote that works best for you. Trust us to make the installation process hassle-free, while keeping you comfortable and saving you money.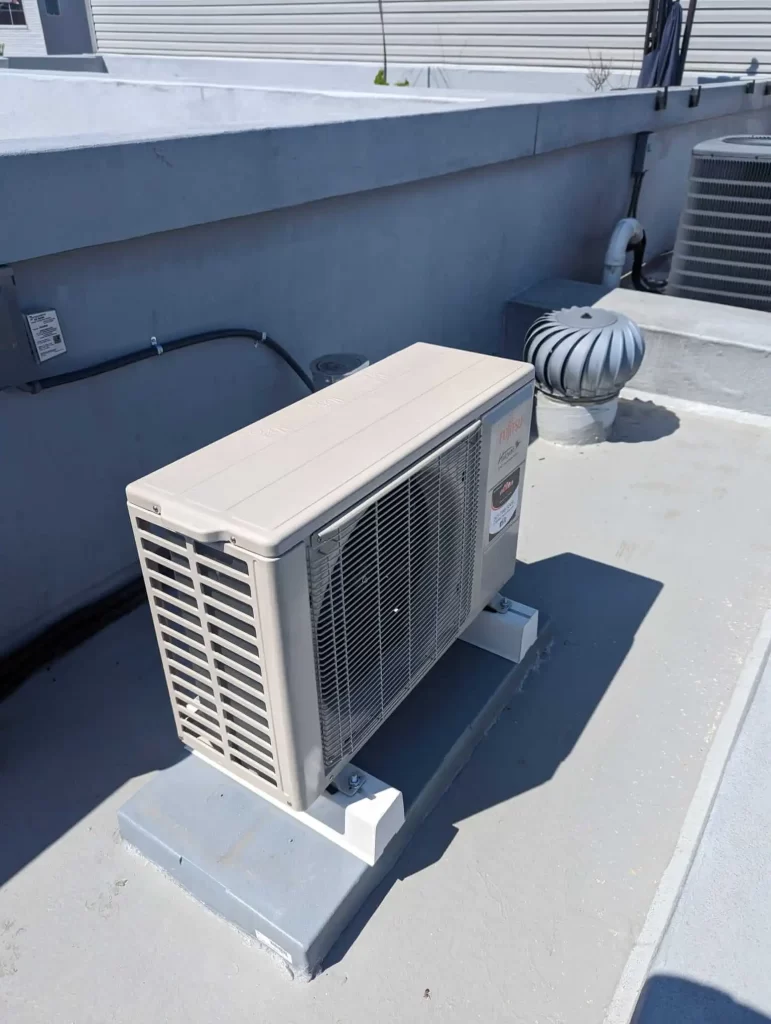 We Are Your Licensed and Insured Mini Split Installation & Repair Company
Trust us as your exclusive local HVAC service experts to keep your ductless mini split unit functioning flawlessly year-round! Our renowned Fujitsu Elite Contractor team specializes in top-quality ductless air conditioners, as well as expert installation, maintenance, and repairs for all your mini ductless split system needs. Don't hesitate – reach out to us today to guarantee peak performance for your system!
What is a Ductless or Mini Split system?
A ductless split system, also known as a ductless mini-split, is a heating and cooling system that allows for individualized temperature control in different zones of a home or building. As the name suggests, these systems do not require ductwork to operate. Instead, an outdoor unit is connected to an indoor unit via a conduit that holds refrigerant lines, a power cable, and a condensate drain. The indoor unit is typically mounted high on a wall and blows warm or cool air directly into the room. The main difference between a ductless split system and a ductless mini-split is the size of the indoor unit. Mini-splits are smaller and ideal for smaller rooms or areas, while split systems are larger and better suited for larger rooms or open-concept spaces. Both types of systems offer a more energy-efficient alternative to traditional HVAC systems, making them a popular choice for homeowners and business owners alike.
The Advantages of A Ductless Split System

Cost Effective
Investing in these units not only saves on initial costs, but also results in long-term affordability with their low operating expenses. Experience the satisfaction of saving big without sacrificing quality.

Efficient
Looking to cut down on your monthly energy expenses? Mini-splits typically consume less electricity and leave fossil fuels behind. Ductless Split Systems are the smart choice for a more sustainable and comfortable way of life. Upgrade to modern equipment and start reaping the benefits today!

Quiet
Indoor and outdoor units are designed to operate seamlessly and quietly, giving you peace of mind and uninterrupted relaxation. You'll never have to worry about the constant hum of your AC unit again. Simply enjoy the comfort it provides, without any unnecessary noise.

Zone Control
Zone control allows you to customize the temperature of each room or space in your home, which is great for families with varying temperature preferences or those who want to save on energy bills without sacrificing comfort. With a ductless split system, you can control each indoor unit separately, meaning you only need to heat or cool the rooms you're using.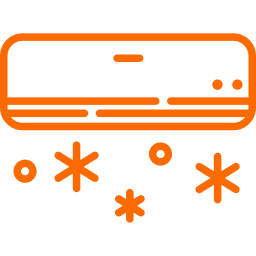 Sleek Design
Ductless split systems have taken innovation to the next level, with their sleek designs that embody style and sophistication. This feature is truly more than just a cosmetic upgrade because it offers numerous advantages. One of the most significant benefits of the design of a ductless split system is its ability to blend seamlessly into any room. The slim profile of the indoor units allows them to be mounted on walls or near ceilings, making them inconspicuous in any space.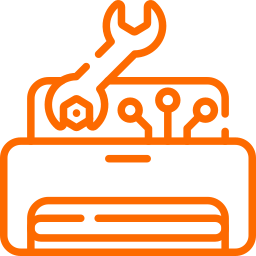 Easy Installation
The convenience of a ductless mini split system cannot be overstated. It's a simple and easy installation process, which makes it ideal for those who want a quick and efficient system for heating and cooling their homes. It's a smart choice for homeowners who want to save space, energy, and money.
H.T.R. Mechanical, Your Ductless Split Installation And Repair Service Specialists
Ductless mini split air conditioning and heat pumps can pack a big punch with the ability to control a rooms temperature all year long, as they provide heating and air conditioning in one unit. At H.T.R. Mechanical we only install reliable systems from industry leaders Fujitsu and Mitsubishi. If you are wondering if a Fujitsu or Mitsubishi Ductless Split HVAC System is right for you home be sure to give us a call for a free consultation and estimate!
Ductless mini Split System maintenance
Fujitsu Halcyon Maintenance
Keeping your ductless split system well-maintained is essential for its long-term performance and energy efficiency. If you have a Fujitsu Halcyon model, you already know the benefits of this compact and versatile HVAC system. However, maintaining the optimal condition of your ductless split system requires more than just occasional cleaning and dusting. That's where we come in. With our expert ductless split system maintenance services, we deliver professional servicing and repair for every component of your Fujitsu Halcyon system. Trust us to keep your ductless split system running at peak performance, reducing your energy bills and avoiding costly repairs down the line. Don't wait until it's too late – contact us today to schedule your next ductless split system maintenance appointment.
The Pros and Cons of a Ductless Mini Split System
Easy installation since there is no duct work.
Since there is no duct work, you get to avoid the energy loss that you would experience with a duct system. With a duct system, you will lose about 30% of the energy consumption to duct losses.
Control. Each unit has their own thermostat that you can program. This will help you cool just one room, or multiple all depending on the preferences of the people inside those rooms.
 Ductless mini splits are quite small compared to other air conditioners.
Flexibility when it comes to interior design. The indoor air handler can be mounted and secured various ways. While most installations have it hanging on the wall, you can get floor standing options, as well as getting creative with installation area such as having it suspended from the ceiling.
 The cost. While they are smaller and easier to install than your traditional air conditioning unit, they are still priced the same as traditional units.
You will want to have a professional install your ductless mini split system otherwise you may see higher energy costs.
You need to make sure you have the correct size system. If your system is too big or too small, you will run into issues with short-cycling, as well as wasting energy.
There are many heating and air conditioning services we provide that make your life more comfortable utilizing reliable brands like American Standard, Coleman, Fujitsu, and Mitsubishi. Call us today for any questions you may have regarding heating and air conditioning repairs or service you may need. We are proud to serve the local Levittown, PA areas throughout Bucks County or Montgomery County for residential and commercial properties.
Expert Advice From Your Local Air Conditioning Service Company
Have questions about air conditioning? Curious about how to be a better home owner? Want some expert advice? Read our articles on air conditioning! We regularly post more so there is always something new to read and learn about! Click on any of our article below to start reading up on air conditioning systems.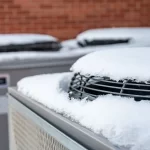 Preparing Your HVAC Unit for a Snowstorm: Tips for Homeowners When a snowstorm hits, you're bound to experience some level…
Keep Your Home Comfortable This Season
Join Our Platinum Maintenance Club
Service Area:
Levittown, PA, Morrisville, PA, Feasterville, PA, Langhorne, PA, Warminster, PA, Southampton, PA, Doylestown, PA, Yardley, Pa, Bensalem, PA, Newtown, PA, Horsham, PA, Glenside, PA, Plymouth Meeting and throughout the greater Bucks County and Montgomery County areas.