Quality HVAC Services In Bucks County
Affordable HVAC Services For Bucks County Residents
If you're located in the Bucks County area, our HVAC repair specialists are just a call away! Our HVAC experts have mastered their craft and never settle for anything less than perfection, so whether your system is down or not running efficiently, we can get everything back up and running straight away. We are now proudly located in Bristol PA, which puts us at arm's reach to all our customers who require quality yet affordable repairs on heaters, heat pumps, furnaces and air conditioning systems alike. So don't leave yourself shivering this winter or sweating in the summer and put your trust in local HVAC repair professionals here at H.T.R. Mechanical today!
We Are Bucks County's Favorite HVAC Service Experts
We have become one of the most trusted HVAC companies for the Bucks County area. Providing unsurpassed service since our inception, we offer fast and reliable heating and air conditioning solutions for all of our customers' heating needs, no matter the issue at hand. Contacting our HVAC specialists at H.T.R. allows business and homeowners alike to rest assured knowing their heater and air conditioning system is in good hands. With unequaled expertise and knowledgeable technicians we're ready to work day or night to make sure your system is up and running. Our HVAC experience is second-to-none when it comes to our friendly and professional staff that strives to make sure customers are completely satisfied with our service and that their systems are promptly running properly again! Contact us today to find out how quickly we can restore your heating system or air conditioner at an affordable cost!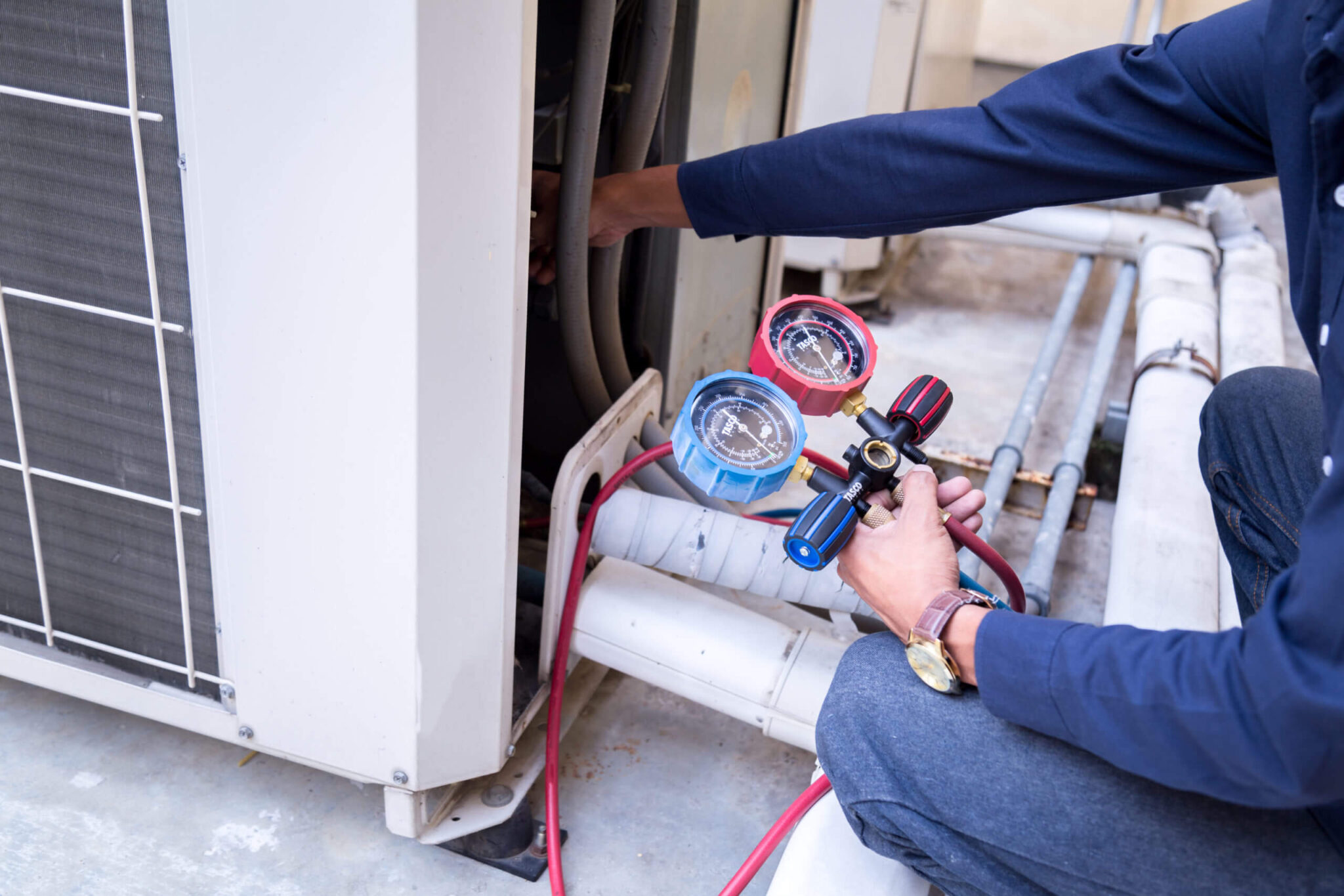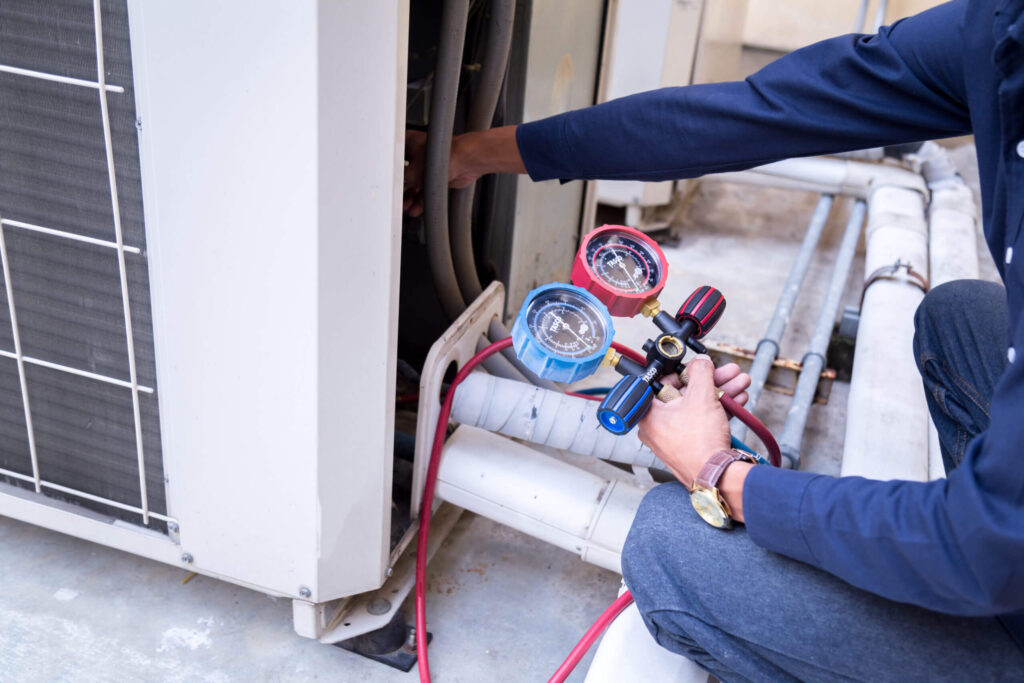 See What Our Customers
Have To Say
We just had an emergency service provided by Mike for our system that was not running. He was so knowledgeable, educated us on the basics for our system, very professional, and had our system running within minutes. Highly recommended. This company responded so quick that we decided to purchase a service plan with them. We are beyond satisfied with the service today.
Julie Trejo
Services: HVAC System Repair
Matt was great I met him at around 1:00 on a Monday afternoon and asked him if he was able to come out to fix my oil burner that wasn't working for 2 days three other companies had came out previously and no one could fix it he came out at 4:30 on the dot and it has been working ever since he was very professional the price was right and now we have hot water and Heat we thank them so much.
Chevelle Puppy
Services: Heating System Maintenance, Heating System Repair
HTR Mechanical coming back to my home after installing my heat pump a week ago came out of the blue. The reason for the second trip was solely because the owner didn't like the aesthetics of the original install and felt that they could also provide easier access to the air filters. The pride in the workmanship is second to none. Keep in mind, I was more than happy with the original install and service but they took customer service to a whole new level.

Mike B was super professional, on time, and on point. Plus he made sure to greet and pet our 2 year old GSD each trip in and out of the home. Needless to say, I can't recommend HTR Mechanical enough to family, friends, and colleagues.
John Kalita III
Services: Heat Pump Installation
H.T.R is amazing. Very quick response time. Mike came out to assess the issue and he was very helpful and knowledgeable. Matthew came out to do the repairs and he was fantastic. No BS just honest, efficient and very reliable. Got a maintenance plan with them because of the service they provided. Prices are direct and not a bank breaker like most other places. Great personalities as well.. My go to for any problems that come up from now on. You won't be disappointed!
Melissa Cardarelli
Services: HVAC Repair Service, Maintenance Club Signup
Great team of people, from start to finish. Always return calls..Great service very professional, always on time. They answer any and all of your questions. Always take the time to explain everything. So happy with everything..!!! My go to Team..!!! All around GREAT COMPANY..!!!!!! 10 Stars..😇
MRA
Services: HVAC duct & vent installation, HVAC system maintenance, A/C system maintenance, HVAC duct & vent cleaning, Repair HVAC, HVAC duct & vent repair
They came out and helped us after hours and gave us a fair price to service our AC unit. The company that installed the unit quoted $700, whereas with HTR, they charged us less than $100 to come out and for the service all together. I highly recommend them and will call again when we have anymore HVAC needs 😊
Anita Thompson
Services: AC Service
Our carbon Monoxide detectors were going off sporadically. We had the fire dept. and PECO out on 2 separate occasions. They detected it but could not narrow down the source, however, made suggestions. Those suggestions brought me to Michael at H.T.R. Mechanical. He found the source immediately, with state of the art equipment that the others did not have. He was able to fit us in quickly, diagnosed the problem (hot water heater and the exhaust chimney needed to be cleaned). Water heater installed next day. He was professional and knowledgeable. He explained everything clearly. Of great importance to me, he could see we were unnerved at the thought of carbon monoxide poisoning and was very understanding and helped us to understand more about it. I felt the price was reasonable and the service impeccable. I highly recommend.
Catherine Dollarton
Services: Water Heater Installation
Excellent service. Our AC was running but not cooling our home. Matthew came out the same day, squeezed through the small opening in our attic to make sure our system was in good shape, cleaned up our outside unit and added freon. Much cooler now. Pricing was reasonable.
Robert Stewart
Services: AC System Maintenance
Water Heaters | Furnaces | Boilers | Heat Pumps
We have quickly became the preferred HVAC company in Bucks County, and for good reason! We have decades of combined experience in troubleshooting, installing, maintaining, and repairing water heaters, furnaces, boilers, and heat pumps of all makes and models. Our technicians are well-trained and highly knowledgeable about a range of HVAC issues, ensuring your unit will be fixed swiftly with a level of expertise that is unmatched, no matter the problem. Our friendly staff is ready to help you every step of the way, so you know that you're getting a reliable service when you call H.T.R. Mechanical. Don't just take our word for it, we have an extensive list of satisfied customers who agree that we offer top quality services at unbeatable prices! Call us today for our HVAC services!
There are many heating and air conditioning services we provide that make your life more comfortable utilizing reliable brands like American Standard, Fujitsu, Coleman, and Mitsubishi. Call us today for any questions you may have regarding heating and air conditioning repairs or service you may need. We are proud to serve the local Levittown, PA areas throughout Bucks County or Montgomery County for residential and commercial properties.
Keep Your Home Comfortable This Season
Join The Maintenance Club!
Financing Options Are Available
There's one thing you don't want to neglect: your HVAC system. It's what keeps you comfortable throughout the year, whether it's the harsh cold air of winter or the heat of summer. But did you know that joining our maintenance club can help you save money and extend the life of your AC and heating systems? By signing up, you'll receive regular tune-ups, priority repairs, and discounts on parts and labor. Not only will this keep your system running smoothly, but it'll also reduce the need for costly repairs and replacements down the line. So, if you want to ensure a reliable and efficient HVAC system for years to come, it's time to join our HVAC maintenance club! We offer both Residential HVAC and Commercial HVAC maintenance club membership options.
Service Area:
Levittown, PA, Morrisville, PA, Feasterville, PA, Langhorne, PA, Warminster, PA, Southampton, PA, Doylestown, PA, Yardley, Pa, Bensalem, PA, Newtown, PA, Horsham, PA, Glenside, PA, Plymouth Meeting and throughout the greater Bucks County and Montgomery County areas.