24 Hour Emergency Air Conditioning Service
Air Conditioning Repair
Levittown PA
H.T.R. Mechanical are your local air conditioner repair experts in Levittown.
YOUR LOCAL AIR CONDITIONER Repair EXPERTS Serving LEVITTOWN, PA
If you're in need of reliable and affordable air conditioner repair Levittown, PA, you can count on the experts at H.T.R. Mechanical. We have years of experience working on all makes and models of air conditioners, and we're dedicated to providing our customers with the highest quality of service. We understand how important it is to keep your home cool and comfortable during the summer months, and we'll work quickly and efficiently to get your air conditioner up and running again. We offer a variety of air conditioner repair services, including diagnostics, replacements, and even maintenance plans, so you can be sure that we'll be able to meet your needs and keep your air conditioner and heating systems running smoothly and efficiently all season long. Contact us today to schedule a consultation.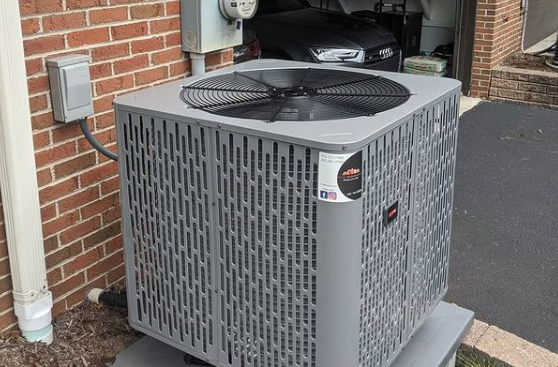 Air Conditioning Repair Services In Bucks County, PA
As the hot summer months approach, think about getting a tune up for your air conditioner at your home in Bensalem. No one wants to be stuck in the heat with a broken air conditioner. Stay ahead of the weather and schedule an air conditioning  service or installation. Be prepared for the heat and call H.T.R, Mechanical for a free estimate today.
Our services are made available to the surrounding towns as well. For those who are in Langhorne and are in need of an air conditioning tune up, repair, or install, call H.T.R. Mechanical. We'll be able to give you a free estimate for the job that needs to be done.
If you are located in Bristol or bristol Borough and need air conditioning services, H.T.R. Mechanical will be there for the job. Summer is quickly approaching, and air conditioning is necessary to keep your home cool. Call H.T.R. Mechanical today for a free estimate on an AC install or repair.
Our services are far reaching and extend to the Newtown and Doylestown areas. If you're in Newtown, Richboro, Wrightstown, New Hope, or anywhere within the Newtown area, we can offer air conditioning repair, heating repairs, and any other kind of HVAC maintenance or installations.
Check Out Our Air Conditioning Options for Older Homes
Not in Bucks County? No Problem!
Our HVAC repair services are available throughout Montgomery County as well. Call us today if you need emergency HVAC services in the Montgomery County area or are looking for suitable HVAC maintenance plans.

Check out other HVAC services we off to both Bucks County and Montgomery County

There are many heating and air conditioning services we provide that make your life more comfortable utilizing reliable brands like American Standard, Carrier, and Mitsubishi. Call us today for any questions you may have regarding heating and air conditioning repairs or service you may need if you live local in Levittown, PA or somewhere throughout Bucks County or Montgomery County.
Service Area:
Levittown, PA, Morrisville, PA, Feasterville, PA, Langhorne, PA, Warminster, PA, Southampton, PA, Doylestown, PA, Yardley, Pa, Bensalem, PA, Newtown, PA, Horsham, PA, Glenside, PA, Plymouth Meeting and throughout Bucks County and Montgomery County areas.