Heat Pump Repair, Replacement & Installation Services
Levittown PA
We are your local heat pump service experts specializing in repairing, replacing, and installing heat pumps for Levittown residents and businesses. Call us today for our heat pump services.
24 Hour Emergency Heat Pump Repair Services
Schedule A Service Today!
Reliable Heat Pump Solutions from H.T.R. Mechanical
We Are Your Local Heat Pump Service Specialists Serving The Levittown Community
Professional Heat Pump Repair Services
HTR Mechanical is proud to offer professional heat pump repair services throughout Levittown PA. Our experienced technicians are fully trained and certified to provide prompt and reliable solutions for all of your heat pump repair needs. Whether you are dealing with a minor issue or a major problem that needs to be addressed immediately, we can help you get your heat pump working again in no time.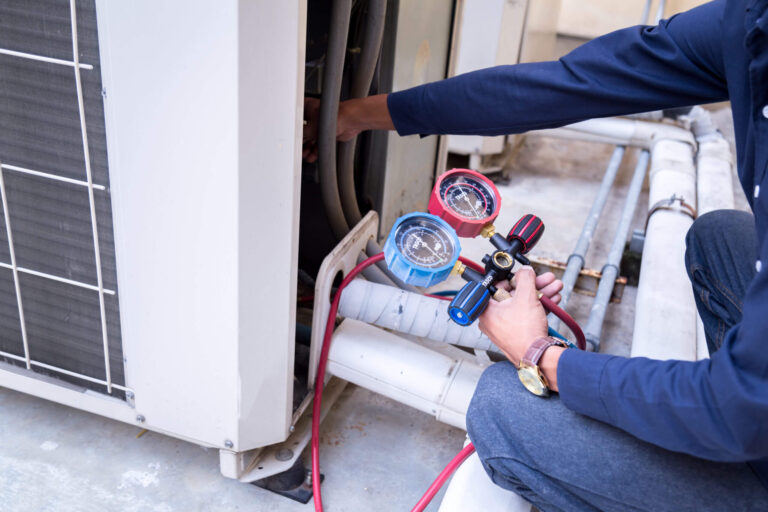 Expert Heat Pump Replacement & Installation Services
Are you looking for reliable heat pump replacement or installation services? Look no further than H.T.R. Mechanical. We specialize in providing expert services for all types of heat pump replacements and installations. Our experienced technicians are knowledgeable and skilled, ensuring that your new heat pump is properly installed the first time.
Prompt and Professional Service
At HTR Mechanical, we pride ourselves on providing prompt and professional service for all of your heat pump needs. We are dedicated to ensuring that your heat pump is working properly and efficiently, so you can enjoy a comfortable home all year round. Our experienced technicians are available 24/7 for all of your heat pump repair, replacement, and installation needs in Levittown PA.
When does my Heat Pump need repairs?
Know when to call a Heat Pump repair specialist
A heat pump is a crucial component of your heating and cooling system, and like any major appliance, it may need repairs from time to time. Recognizing when your heat pump needs repairs is essential in order to keep your home comfortable and your energy costs low. If you notice that your heat pump is not functioning as it should, or if you are experiencing a spike in your energy bills, it may be time to contact H.T.R. Mechanical. Our experienced technicians will assess your heat pump and provide recommendations for repair or replacement if necessary. Don't wait until your heat pump breaks down completely give us a call today to ensure that your home stays comfortable and energy-efficient.
Tell Tale Signs Your Heat Pump Needs Our Attention
Not Located in Bucks County? No Problem! We Provide
Our Heat Pump and HVAC repair services are available throughout Montgomery County as well. Call us today if you need emergency HVAC services in the Montgomery County area or are looking for suitable HVAC maintenance plans.
Check out other HVAC services we off to both Bucks County and Montgomery County
There are many heating and air conditioning services we provide that make your life more comfortable utilizing reliable brands like American Standard, Fujitsu, Coleman, and Mitsubishi. Call us today for any questions you may have regarding heating and air conditioning repairs or service you may need. We are proud to serve the local Levittown, PA areas throughout Bucks County or Montgomery County for residential and commercial properties.
Keep Your Home Comfortable This Season
Join The Maintenance Club!
Financing Options Are Available
There's one thing you don't want to neglect: your HVAC system. It's what keeps you comfortable throughout the year, whether it's the harsh cold air of winter or the heat of summer. But did you know that joining our maintenance club can help you save money and extend the life of your AC and heating systems? By signing up, you'll receive regular tune-ups, priority repairs, and discounts on parts and labor. Not only will this keep your system running smoothly, but it'll also reduce the need for costly repairs and replacements down the line. So, if you want to ensure a reliable and efficient HVAC system for years to come, it's time to join our HVAC maintenance club! We offer both Residential HVAC and Commercial HVAC maintenance club membership options.
Contact Your Local Heat Pump Experts
Service Area:
Levittown, Morrisville, Feasterville, Langhorne, Warminster, Southampton, Doylestown, Yardley, Bensalem, Newtown, Horsham, Glenside, Plymouth Meeting and throughout the greater Bucks County and Montgomery County areas.
Have an older home with no central air?
Check Out Our Air Conditioning Options for Older Homes