Add A Humidifier To Your Home
Whole Home Humidifier Installation
Whole Home Humidifier Installation Services
Maintaining a comfortable and healthy home environment should be a top priority for every homeowner in Bucks & Montgomery County. One important factor to consider is your indoor air quality, which can greatly affect your health and wellbeing. That's why we offer professional whole home humidifier installation services throughout Bucks & Montgomery County. Installing a whole home humidifier can not only improve your indoor air quality, but prevent dry skin and help relieve allergy and asthma symptoms. With our expertise and experience, you can trust us to install your whole home humidifier efficiently and effectively, ensuring you and your family enjoy the benefits of comfortable and healthy air in your home.
Why Should I Install A Whole Home Humidifier?
Honeywell Home Humidifier Installation
If you're a homeowner, you know how uncomfortable dry air inside can be – dry skin, chapped lips, static electricity shocks, and respiratory problems are just a few of the issues that can arise. Installing a whole home humidifier solves these problems by adding moisture back into the air, making it more comfortable for you and your family. It's not only for your comfort but also your overall health and well-being. Don't suffer through another dry winter! Contact us and make the investment in a whole home humidifier.
What is Whole Home Humidifier?
A whole home humidifier is a device installed into your HVAC system that regulates the indoor humidity levels of your entire house. It is able to do this by adding moisture to the air, which can be particularly helpful during the winter months. Unlike portable humidifiers that only treat one room at a time, a whole home humidifier is designed to cover every room in your home. It's installed as part of your central air and heating system and operates by drawing water from a water supply line, treating it and then distributing it through the ductwork. This process helps to prevent dry, itchy skin, respiratory issues, and other health problems associated with dry air. Overall, a whole home humidifier offers a convenient and effective way to balance indoor air humidity levels year-round.
The Advantages Installing A Whole Home Humidifier
Allergy Reduction
While it may not eradicate your allergies altogether, it has the remarkable ability to alleviate symptoms and improve your overall comfort. By preventing the drying out of your throat and skin, this nifty device effectively reduces coughing, irritation, swelling, and those bothersome runny noses.

Minimal Maintenance
Taking care of your whole-house humidifier is a breeze. Once installed in your air ducts, it connects to your water supply, making it a hassle-free solution for treating the air in your entire home. Say goodbye to the hassle and expense of multiple smaller humidifiers throughout your house.

Calms A Sore Throat
Keep your respiratory system in top shape by preventing dryness. Sore throats and persistent coughs can be avoided, even when you're not sick. And when flu season hits, you'll be even less prone to severe symptoms. Combat dryness by integrating a humidifier with your furnace, and enjoy better health all year round.

Healthier Skin
Discover the key to clear, healthy skin with a humidifier. Combat dryness, itching, and irritation by replenishing your skin's moisture. With the right humidity levels, your skin won't need to produce excess oil, saving you from potential acne breakouts. Don't let dry air sabotage your skin's clarity, invest in a humidifier today.

Stops static
Is your family getting shocked more often due to dry, cool air? Reduce static and lower your chances of being shocked at home with a humidifier that adds moisture to the air.

Protects Your Furniture
Ensure the longevity of your home's finishes and furnishings with the right humidity levels. Dry air can cause wood items to shrink, warp, and crack, while low humidity can make paper products like photos, posters, and books brittle. Protect your valuable possessions by maintaining optimal humidity levels.
Whole Home Humidifier Maintenance
Humidifier Maintenance and Repair Services
Maintaining the proper humidity levels in your home can be a tricky task, especially during the winter months when the air can become dry and uncomfortable. That's why we offer whole home humidifier maintenance services to ensure that your indoor air quality is comfortable and healthy year-round. Our team of professionals is trained to inspect, clean, and repair your humidifier to ensure it's running at its optimal level. With our state-of-the-art equipment, we'll measure the humidity levels throughout your home to ensure that everything is working as it should be, leaving you with peace of mind knowing that your family is breathing in healthy air. Contact us today to schedule your whole home humidifier maintenance service.
There are many heating and air conditioning services we provide that make your life more comfortable utilizing reliable brands like American Standard, Coleman, Fujitsu, and Mitsubishi. Call us today for any questions you may have regarding heating and air conditioning repairs or service you may need. We are proud to serve the local Levittown, PA areas throughout Bucks County or Montgomery County for residential and commercial properties.
Air Conditioning Services & Expert Advice
Have questions about air conditioning? Curious about how to be a better home owner? Want some expert advice? Read our articles on air conditioning! We regularly post more so there is always something new to read and learn about! Click on any of our article below to start reading up on air conditioning systems.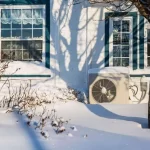 5 HVAC Troubleshooting Tips Every Homeowner Should Know As a homeowner, your HVAC system ensures you stay warm in the…
Keep Your Home Comfortable This Season
Join Our Platinum Maintenance Club
Service Area:
Levittown, PA, Morrisville, PA, Feasterville, PA, Langhorne, PA, Warminster, PA, Southampton, PA, Doylestown, PA, Yardley, Pa, Bensalem, PA, Newtown, PA, Horsham, PA, Glenside, PA, Plymouth Meeting and throughout the greater Bucks County and Montgomery County areas.