Southampton Heating & Air Conditioning
Quality HVAC Services
in Southampton, PA
Stay comfortable this season in your Southampton home with quality heating and HVAC services from H.T.R. Mechanical.
Southampton HVAC Services
Boilers | Furnaces | Water Heaters
If you're in Southampton and are in need of heating repairs during these cold winter months, be sure to give H.T.R. Mechanical a call today. We offer a variety of HVAC services as well as affordable maintenance plans for proper upkeep of heaters, furnaces, boilers, and water heaters. Looking to learn more about our services in the Southampton area? Continue reading or call us today to set up a consultation.
If you're looking to learn more about heating repairs or other HVAC services we offer, contact us with any questions.
Other HVAC Services we Offer in SOuthampton
Boiler Service in Southampton
H.T.R. Mechanical offers quality HVAC services, maintenance, installation, and repairs, on a wide variety of brands. Our skilled HVAC technicians will be able to diagnose the issue and fix the problem efficiently and reliably. If your Southampton home has a boiler system that needs repairs, we can quickly solve the problem and give you the best solution for your heating system moving forward. We do HVAC work for both commercial and residential properties.
Water Heater service in Southampton
Water heaters are a vital part to any household. Being without warm water is a hassle, especially during the cold winter months. No one should be left without hot water. This is why H.T.R. is committed to quality water heater service in Southampton and the surrounding areas. We'll get your hot water heater running again in no time.
Other HVAC Services in Southampton
Are you in Southampton and in need of HVAC services? H.T.R. Mechanical is here to help. We offer services for heating, air conditioning, air quality, and duct cleaning. We also offer 24/7 emergency HVAC service throughout the Southampton area. Call H.T.R. Mechanical today for more information!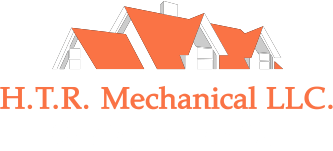 Heating & AC Service in Southampton
Southampton, PA | Bucks County | Montgomery County
Our HVAC services are available all throughout Bucks County and Montgomery County. We also offer 24/7 emergency HVAC service. If you're in Southampton and are in need of heating repairs or any of our other HVAC services, be sure to contact us today to set up a free consultation.
No Ductwork in Your Home?
If your home has no ductwork, you can learn more about alternative solutions here. If you're looking for ductwork to be installed, be sure to contact H.T.R. Mechanical and we can walk you through the process and the best plan of action for your home. We also offer ductless mini split installation as well.
Looking to Improve Air Quality?
If you're looking to further improve the air quality in your home in addition to duct cleaning or in lieu of it, we also offer air scrubbers and air purifiers. To learn the difference between the two, read about it in our article here. To learn more about what air scrubbers can do and how they work, read about it here.
There are many heating and air conditioning services we provide that make your life more comfortable utilizing reliable brands like American Standard. Call us today for any questions you may have regarding heating and air conditioning repairs or service you may need. We are proud to serve the local Levittown, PA areas throughout Bucks County or Montgomery County for residential and commercial properties.
Keep Your Home Comfortable This Season
HVAC Maintenance Plans Available
Boiler Repair Services in Levittown